Annual Reports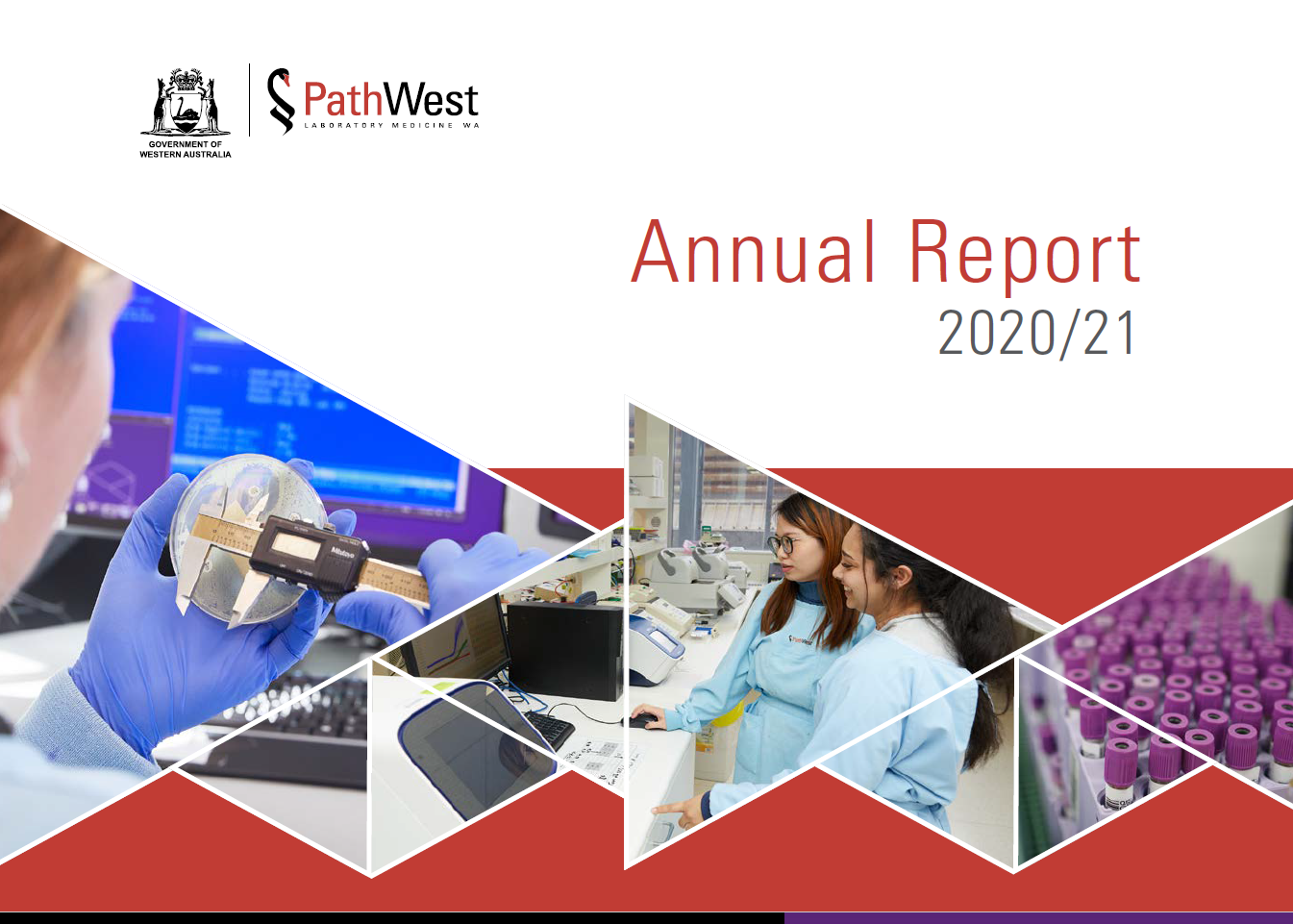 The financial year 2020-2021 has been one of the most remarkable and challenging in PathWest's history and even more so as an independent Health Service Provider. Since July 2018, the organisation has embarked on a transformational journey aimed at strengthening and enhancing our position as a vital and highly respected part of the WA Health and Judicial systems.
Like many others, the global COVID-19 pandemic has been a major disruptor to our original plans and priorities and PathWest has had to be resilient, flexible and creative in running our operations effectively while at the same time stepping up to be a major and highly effective player in the State's handling of the pandemic. Pathology services have never been so much in the public spotlight than through COVID-19 testing. The terms 'PCR' and 'genetic sequencing' are now not just specialist terms known by a few trusty scientists and clinicians but are very much part of everyday speech. PathWest and its skilled and motivated teams have proudly contributed to keeping the State of Western Australia safe over the past 18 months.
Our Annual Report demonstrates the great work going on across PathWest, the valuable role that we play, and the tremendous talent of our staff. In addition to the great work of our pathology teams, our forensic biology and forensic pathology teams continue to contribute to our judicial system through our relationships and services to the WA Police Force and the State Coroner's office. They too have had a 'high profile year' with their expert and highly commended involvement in well publicised court cases. Their expert work, scrutinised over many months and spanning decades, was of the highest standards and rightly recognised as such.
On behalf of the PathWest Board and Executive, we are proud to present the 2021 PathWest Annual Report.