PathWest Star of the Future - Daniel White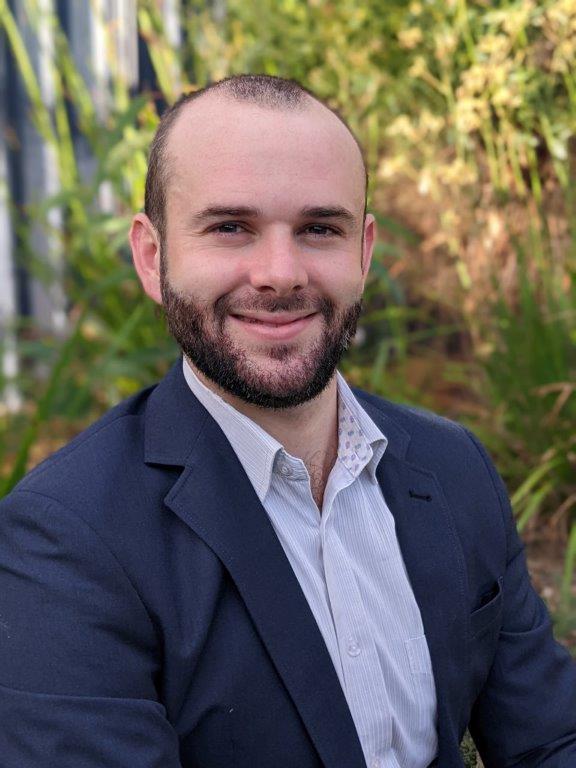 Daniel White, Medical Scientist, Biochemistry, is one of the successful recipients of the Chief Pathologist Early Career Research Awards that were awarded at the PathWest Consultant Pathologists' Symposium in February 2022.
Daniel's research project will be investigating "Utilising Phosphatidylethanol (PEth) at patient triage will provide superior rate of detection of alcohol-induced injury than direct alcohol measurements alone".
Daniel explains his project as, "Detecting dangerous alcohol consumption can be quite difficult because current laboratory testing methods can only detect heavy drinking in the past 12-18 or so hours, or after damage has already been inflicted on the body from alcohol exposure. Clinicians also rely on patient testimony to establish the amount and duration of alcohol consumption, which can be unreliable. In the Emergency Department in particular, people whose injuries could be alcohol-related can go undetected if they are unconscious, unwilling to admit their consumption or laboratory testing doesn't accurately reflect the extent of alcohol consumption. Patterns of alcohol-related admissions from the same patients can also be missed, especially when current laboratory tests do not detect heavy recent alcohol consumption, or if clinical notes are not recorded accurately.
We have developed a test for a new marker of alcohol consumption, called phosphatidylethanol (PEth) which is produced only when alcohol is present in the blood, and can remain in the blood for several weeks. We are interested in investigating how this marker performs against commonly used laboratory tests for alcohol consumption, and whether using this test at the Emergency Department will improve patient care."
"Receiving the Early Career Research Award to conduct this research enables me to devote much more time to develop the PEth test, which will hopefully provide valuable diagnostic information to the clinician, ultimately improving patient care. It will also allow me to share the knowledge gained through this project to the stakeholders who will be using this test to treat their patients", said Daniel.
Daniel is hopeful that this project will improve the rate of detection of alcohol-related injury in the Emergency Department setting, which may aid in the delivery of downstream services such as transplantation and intensive care, and addiction rehabilitation services. Secondly, he would like to be able to share the discoveries of this work with the wider research community by publishing the results in an international peer-reviewed journal.
Daniel is not due to start the project to early May "so at this stage we haven't had any real discoveries yet! Having said that, this project is part of a broader research programme and we have started to generate some interesting data."