Easter and ANZAC Day public holidays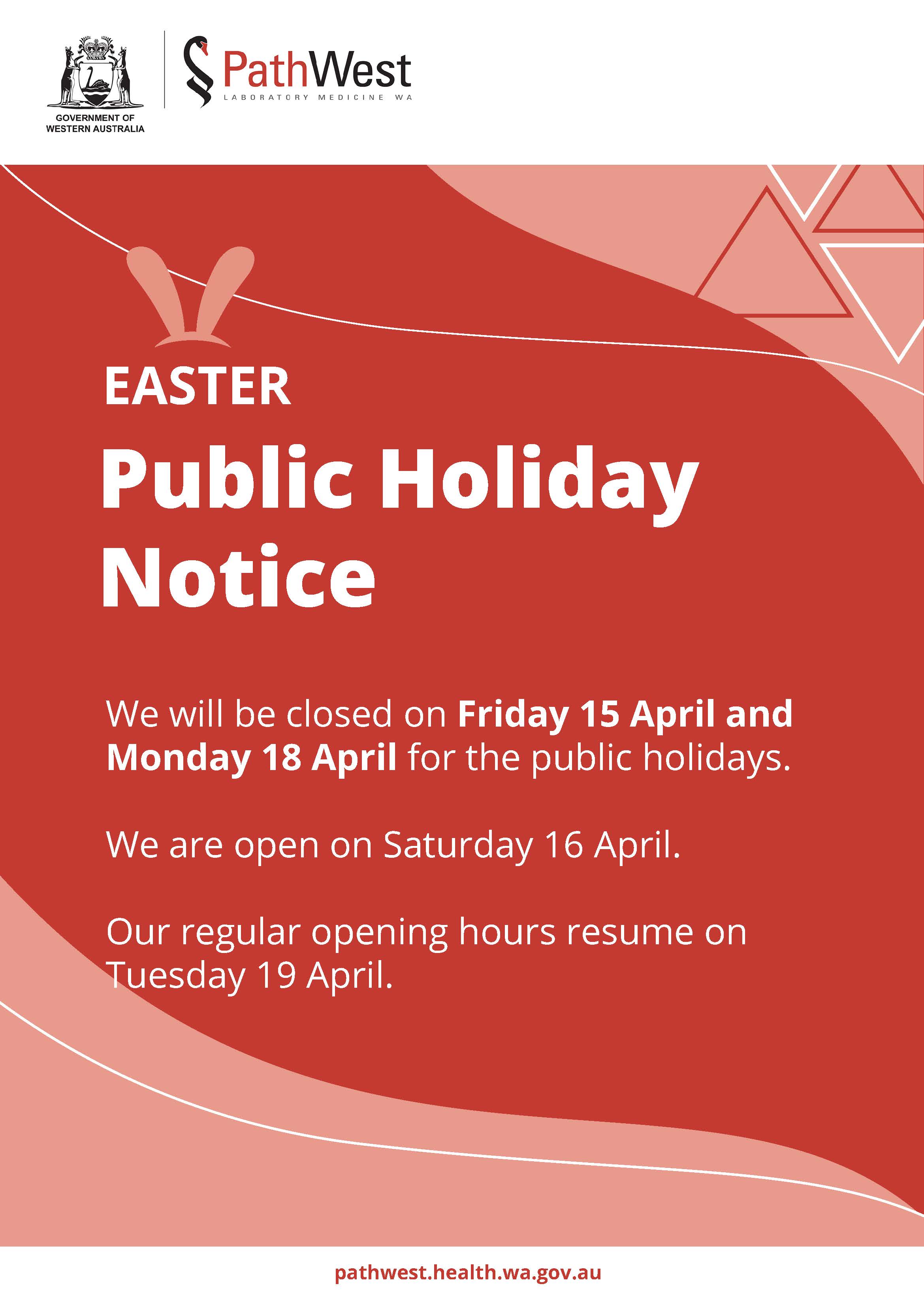 Our PathWest collection centres are closed on Friday 15 April and Monday 18 April, the Easter public holidays.
For those centres who usually open on Saturdays we are open on Saturday 16 April and our regular opening hours resume on Tuesday 19 April.
On ANZAC Day on Monday 25 April our centres will be closed, with regular opening hours resuming on Tuesday 26 April.
COVID testing continues over weekends and public holidays however there is some adjustment to the COVID testing hours over the Easter weekend as indicated below.
Friday 15th April

Saturday 16th April

Sunday 17th April

Monday 18th April

08:00 – 16:00


08:00 – 16:00

Murdoch drive-through is open 08:00 – 20:00


08:00 – 16:00

08:00 – 20:00
Find COVID testing locations here