PathWest Star of the Future - Sam Neeling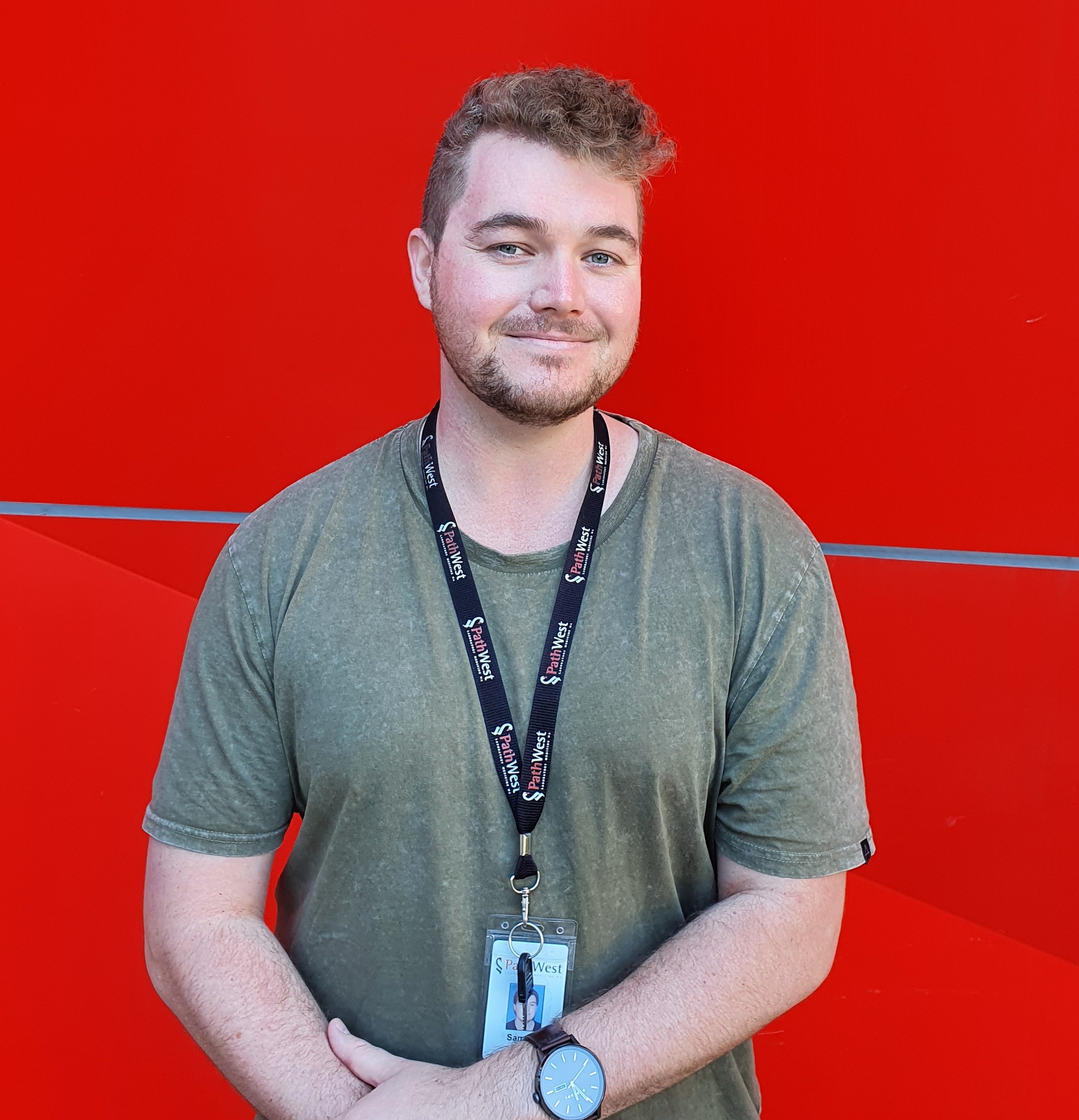 Samuel Neeling, Medical Scientist, Immunology, is one of the successful recipients of the PathWest Early Career Research Awards that were awarded in February 2022.
Sam's research project will be investigating "In-vitro measurement of the neutralising effect of anti-GMCSF or anti-IFN-γ antibodies on STAT phosphorylation using patient serum and donor peripheral blood mononuclear cells".
Sam explains his project as, "Cytokines and Signal Transducer and Activator of Transcription (STAT) proteins are important for mediating cellular immune function. GM-CSF and Interferon γ (IFN- γ) are crucial cytokines that act on monocytes via the JAK/STAT pathway. Anti- IFN-γ antibodies are a known cause of adult onset immunodeficiency and anti-GM-CSF antibodies are associated with Pulmonary Alveolar Proteinosis (PAP). Autoantibodies against these cytokines have been identified in patients with a high susceptibility to infections by opportunistic pathogens.
PathWest currently has an ELISA that can detect anti-cytokine antibodies in patient serum, however it can not determine if these have a neutralising effect. A flow cytometry assay is also available to assess whether the STAT molecules are phosphorylated in patient monocytes after stimulation with cytokines. We can perform the flow assay on known ELISA positive patients on fresh whole blood and separated cells. If phosphorylated STAT is detected in the separated cells and not the whole blood, we can confirm that antibodies in the patient serum are neutralising the cytokines effect on the cells.
Unfortunately, this assay is very time consuming and requires very fresh blood from the patient and a healthy control. Because of this, patients must present to QEII medical centre at a pre-arranged time. Therefore, patients that live in regional areas must travel to Perth in order to have the test. This is why we are aiming to validate an assay that uses patient serum alone. Serum is routinely collected, frozen and stored for later testing from all over the country. We predict that the if neutralising anti-cytokine antibodies are present in patient serum and we combine it with healthy donor cells, the JAK/STAT pathway will be compromised. This would remove the need to have fresh patient cells available for the flow assay."
Receiving the Early Career Research Award "provides freedom to complete this project properly. The funds will contribute to additional consumables and time that will allow me to run a lot more studies than that would be otherwise available during routine work," said Sam.
Sam is hopeful to have an optimised assay that allows the lab to easier control when and how often they do this assay. But more importantly, if this proves viable, it will make the test available to a lot more people with significantly less hassle.
Sam is currently working on assessing whether cryogenically frozen cells from healthy donors could be used for the flow assay. "This can provide a constant reliable source of cells for the project without requiring a volunteer to be bled each time," Sam explained.