Murdoch Public PCR Testing Clinic is closing 1PM Friday 3 March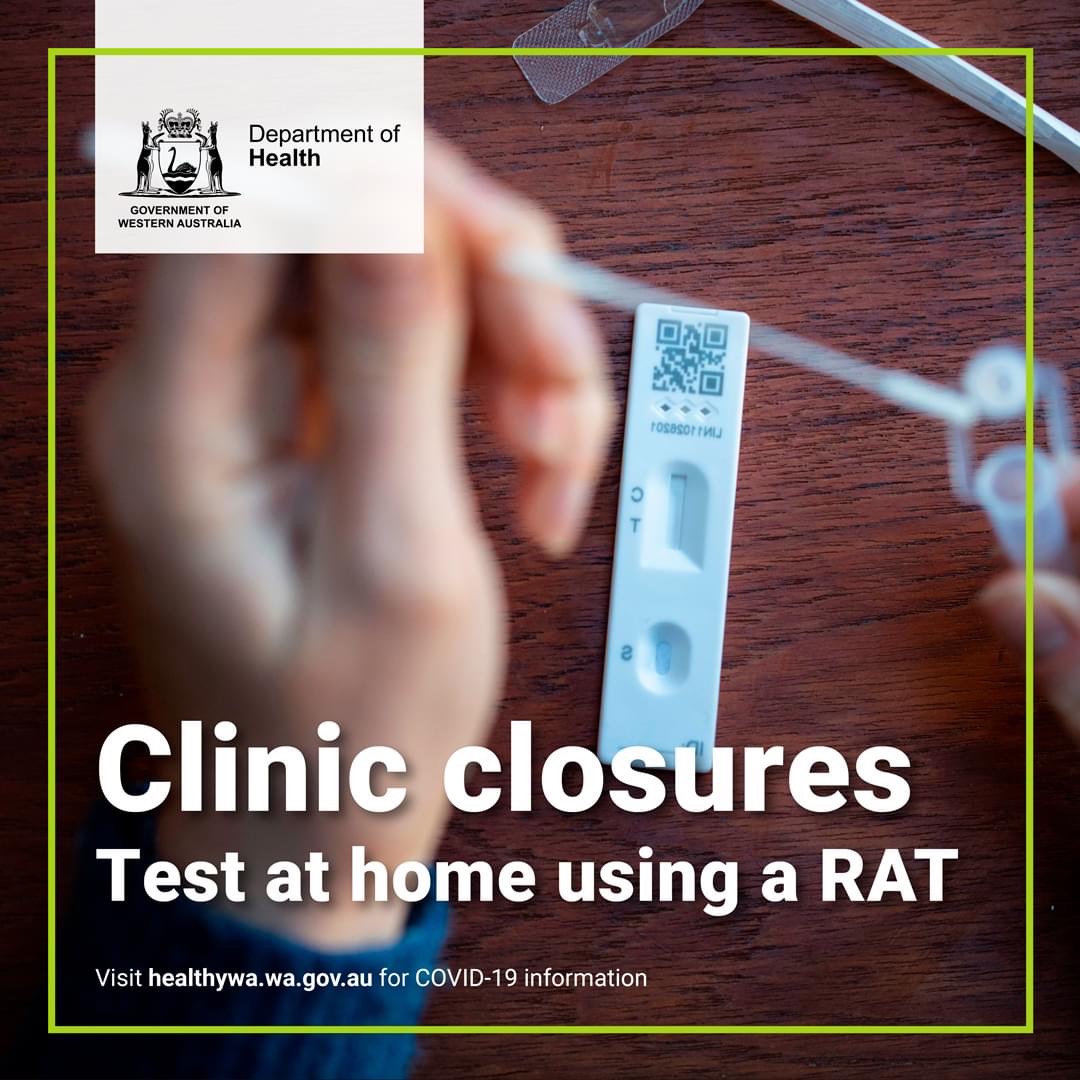 The Murdoch public COVID testing clinic's last day is Friday 3 March, closing at 1pm.

PCR testing is available at pathology collection centres with a GP referral.
You should still test at home using a RAT if you feel unwell. Free RATs are available through the WA Free RAT program: http://bit.ly/3ZyqaMA
No changes have been made to PCR testing without a referral in regional sites. See where you can get tested for COVID-19 in regional WA.
Read the full media statement here.