Launch of PathWest Strategic Plan 2021-2025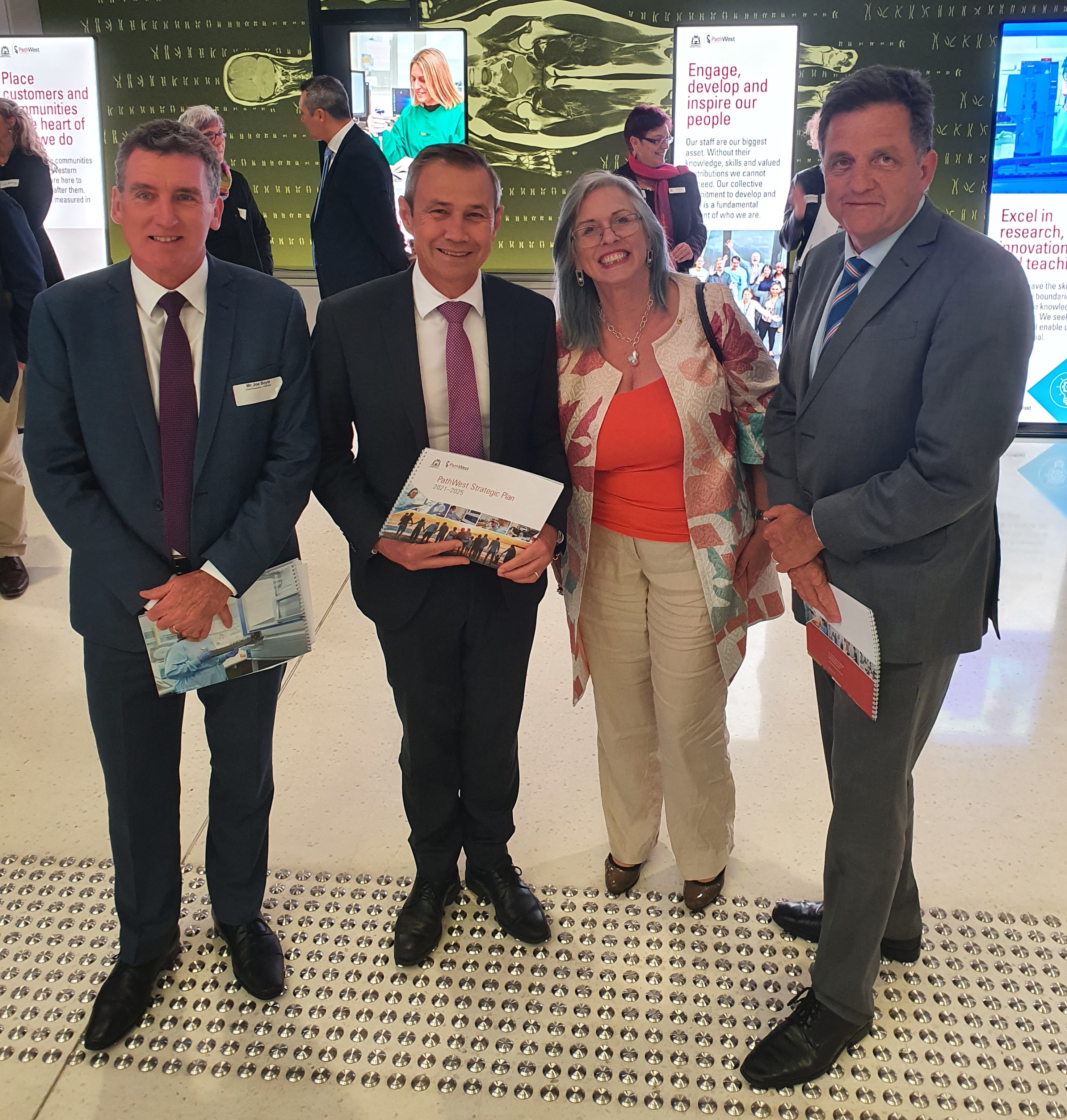 From left; Joe Boyle, CE; Hon. Roger Cook, Minister for Health; Prof. Christobel Saunders, Board Chair and David Russell-Weisz, Director General, WA Health.
I am proud to introduce our new Strategic Plan 2021-2025 and I am honoured to share what has been months of collaboration and engagement with staff, customers and patients, and key stakeholders throughout Western Australia.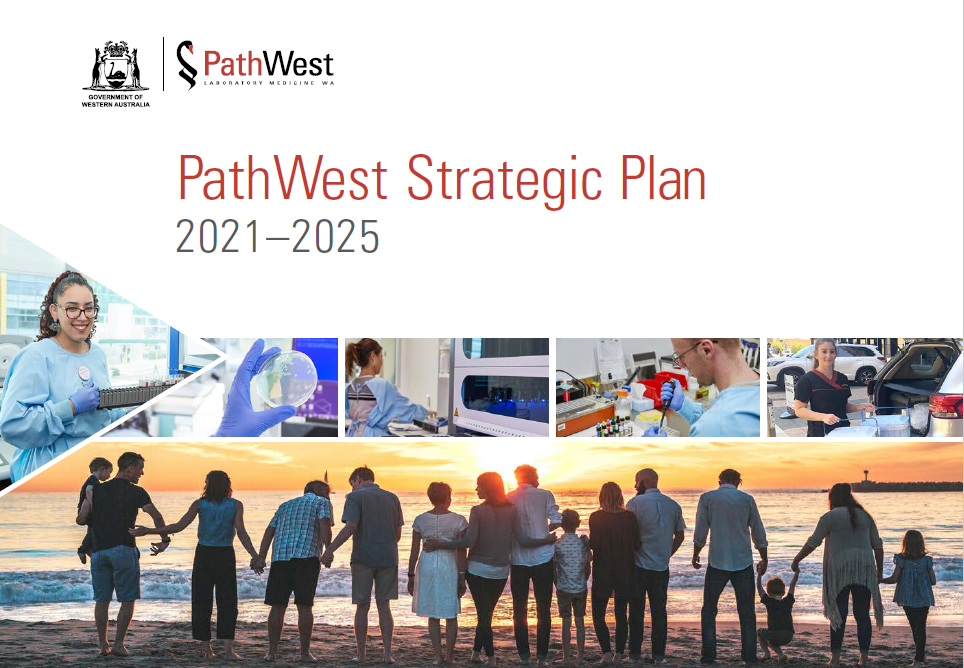 We believe this Plan captures the spirit and intent of PathWest.

I would also like to share our updated Purpose, Vision and Values.


Our Purpose
Improving the health, wellbeing and safety of our communities.
Our Vision
PathWest is a leader in our field, positively impacting society and environment through the pursuit of excellence and innovation.
Our Values:
CARE for our communities and our staff

ACCOUNTABILITY for our actions

RESPECT for ourselves and others

EXCELLENCE at all times

The Strategic Plan was launched at an event at Harry Perkins, QEII on Monday 11 October and showcased our six strategic pillars that are integral to our Plan. These pillars are our areas of focus and will enable our organisation to continue to not just deliver, but flourish. Thank you to our pillar spokespeople – Claire Belfrage, Dr David Speers, Dr Gavin Turbett, Dr Dimitar Azmanov, Angie Paskevicius and Kate Armstrong for their sterling effort on Monday night breathing life in to strategies.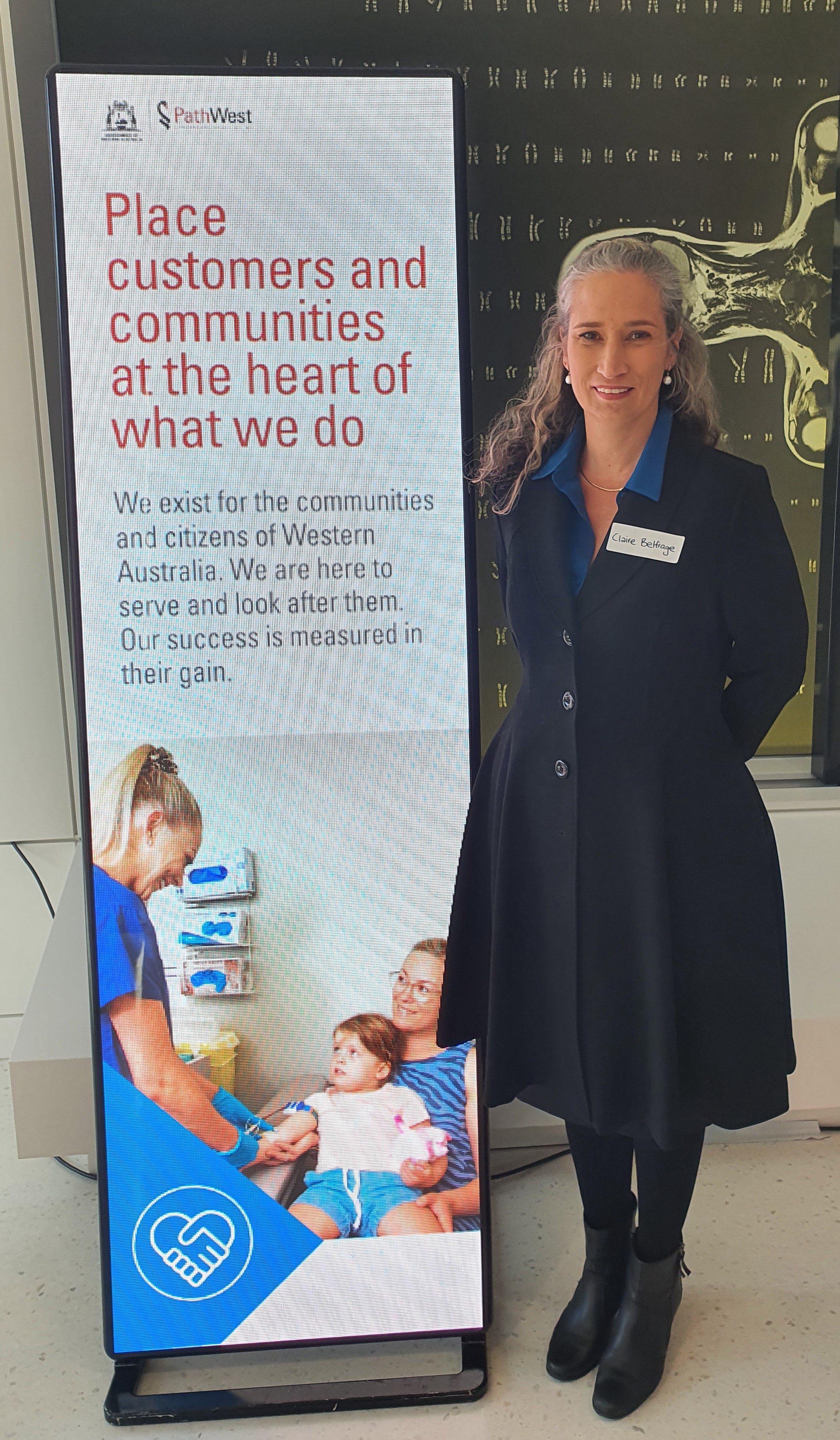 Claire Belfrage, Medical Scientist in Charge at Bentley spoke to our first strategic pillar of "Our customers and communities are at the heart of what we do." We exist for the communities and citizens of Western Australia. We are here to serve and look after them. Our success is measured in their gain.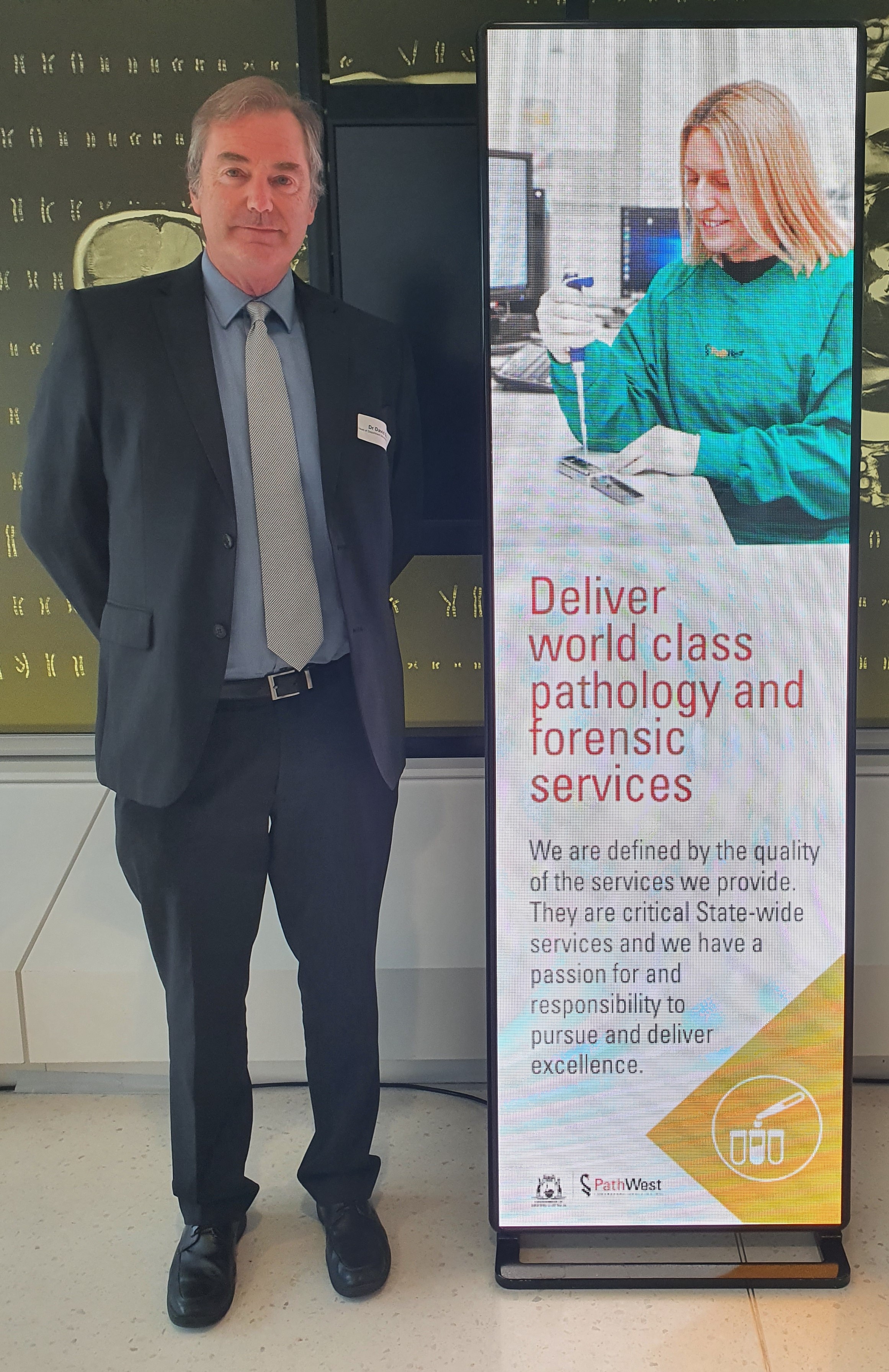 Dr David Speers, Consultant Pathologist within Microbiology spoke to our strategic pillar of "Deliver world class pathology and forensic services." We are defined by the quality of the services we provide. They are critical State-wide services and we have a passion for and responsibility to pursue and deliver excellence.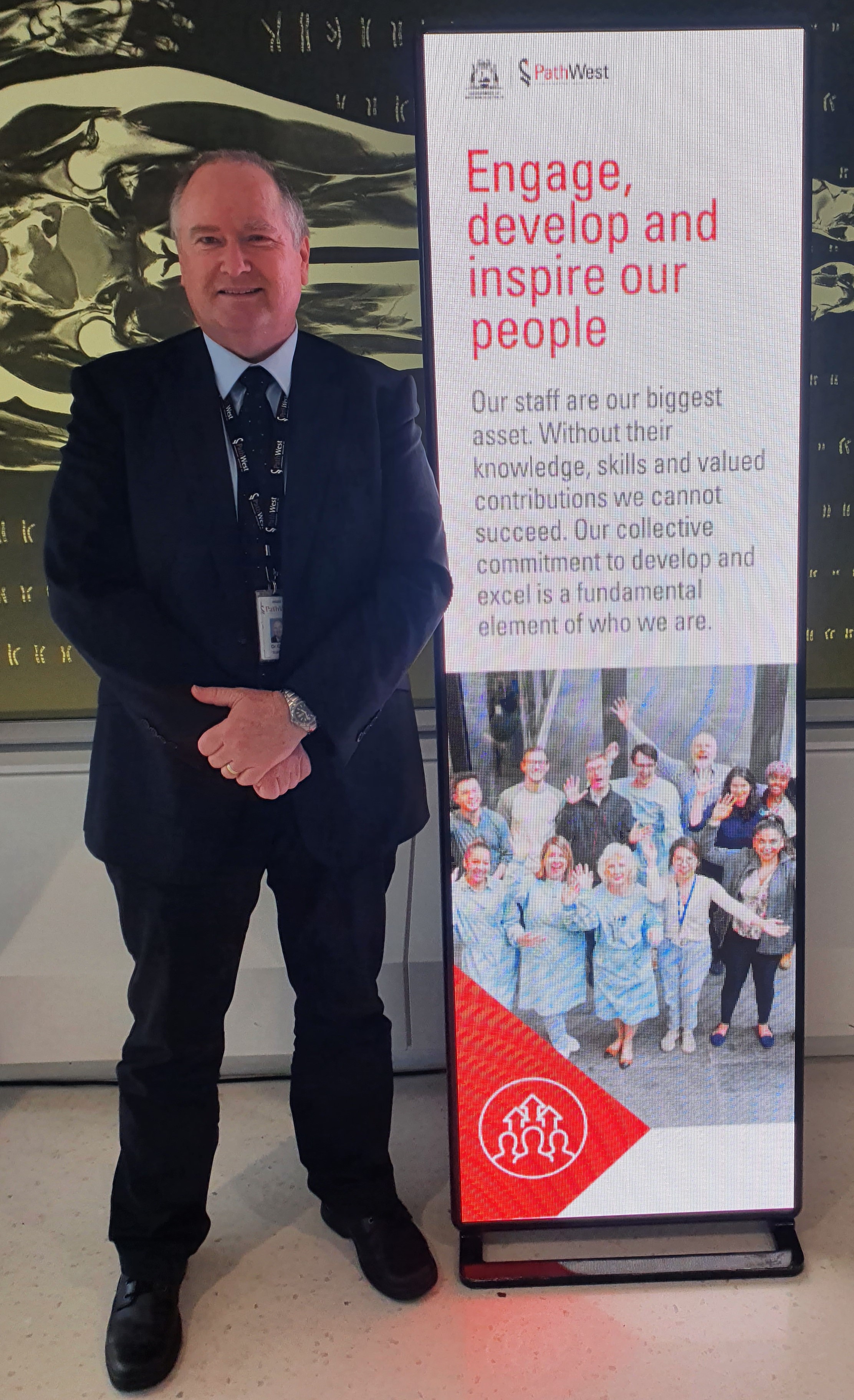 Dr Gavin Turbett, Head of the Forensic Biology Department spoke about the strategic pillar "Engage, develop and inspire our people." Our staff are our biggest asset. Without their knowledge, skills and valued contributions we cannot succeed. Our collective commitment to develop and excel is a fundamental element of who we are.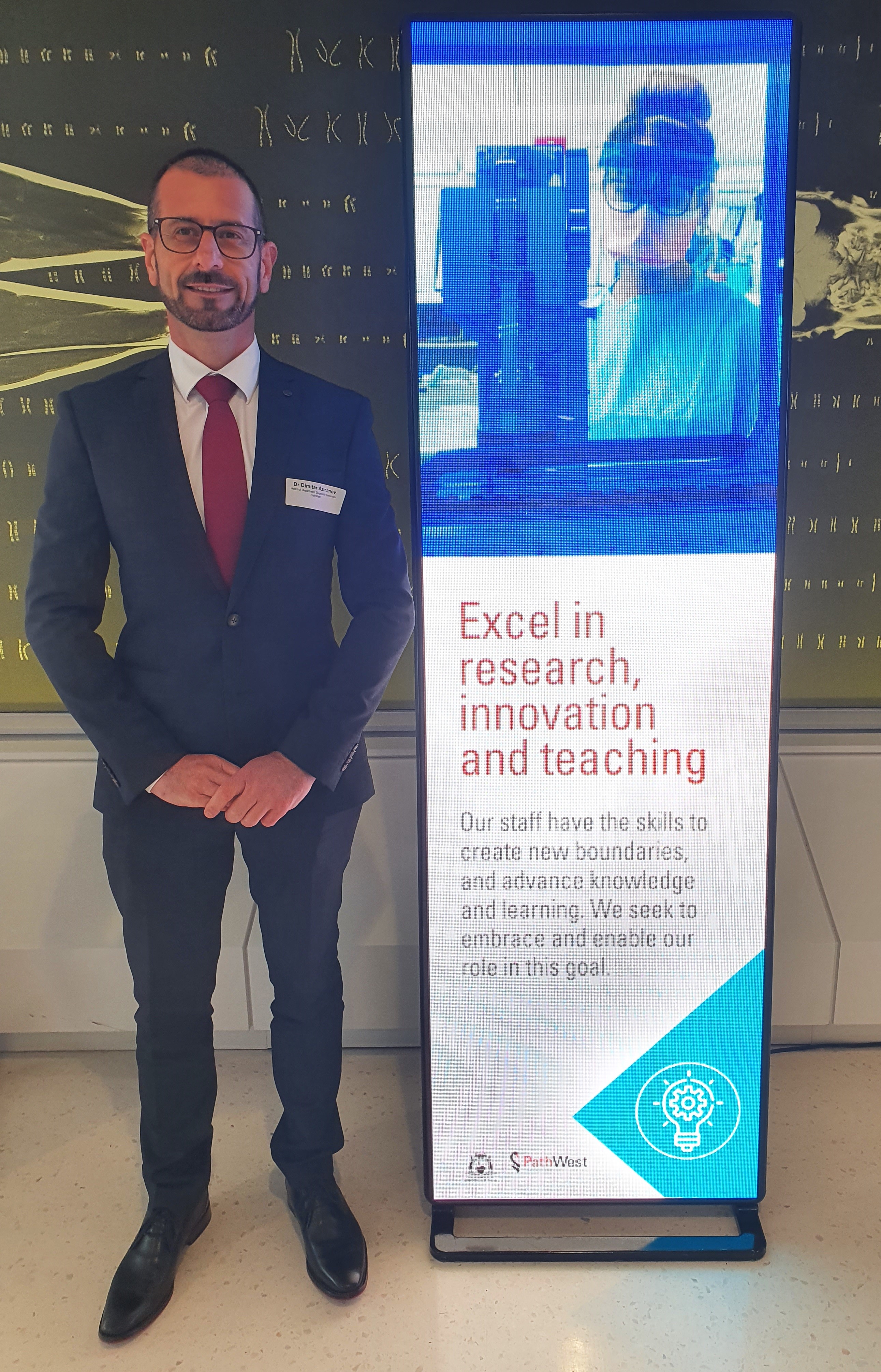 Dr Dimitar Azmanov, Head of Department of Diagnostic Genomics presented the strategic pillar "Excel in research, innovation and teaching". Our staff have the skills to create new boundaries, and advance knowledge and learning. We seek to embrace and enable our role in this goal.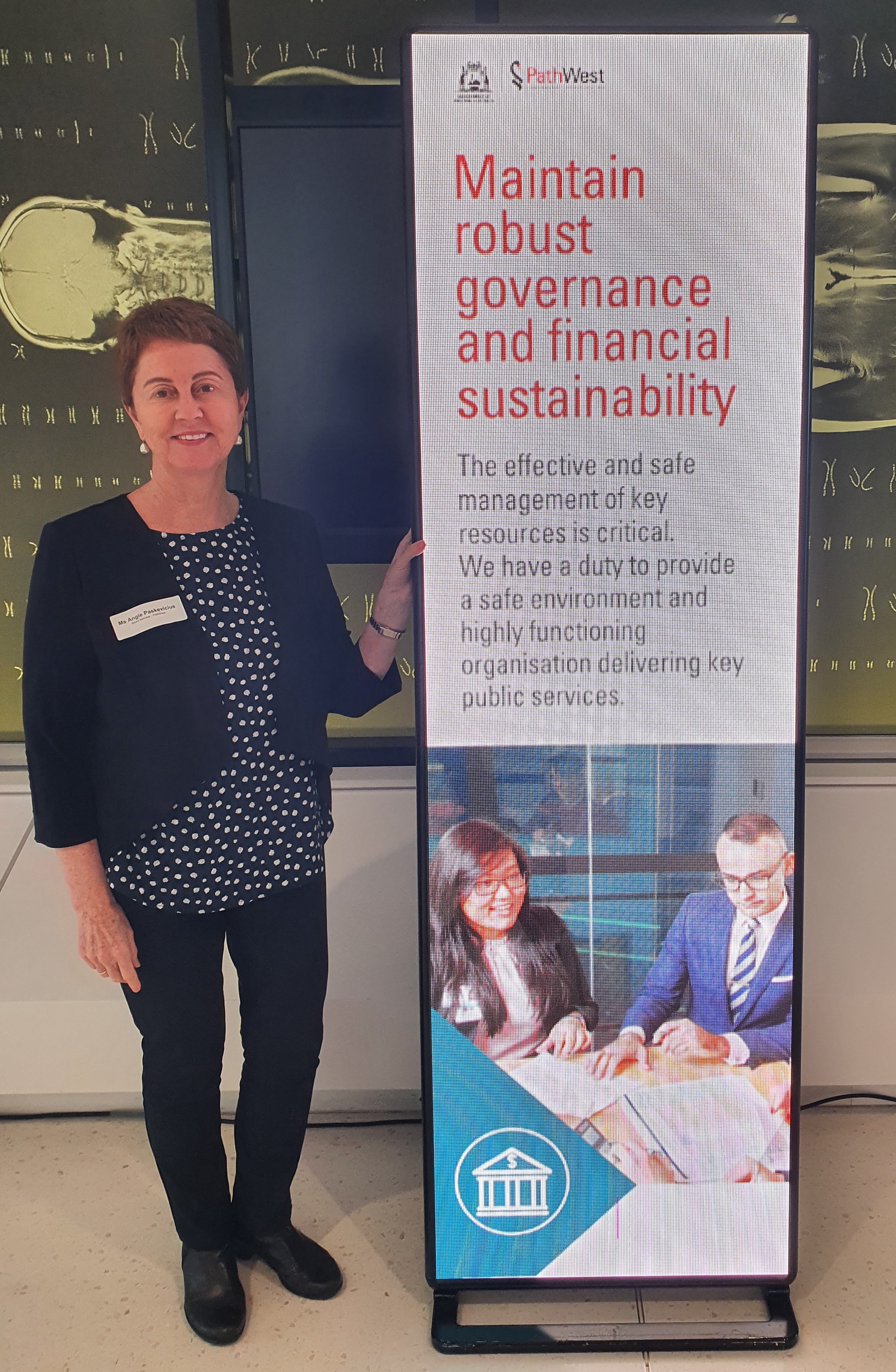 Angie Paskevicius, member of the PathWest Board and the Chair of the Risk and Audit Committee, spoke about the strategic pillar "Maintain robust governance and financial sustainability". The effective and safe management of key resources is critical. We have a duty to provide a safe environment and highly functioning organisation delivering key public services.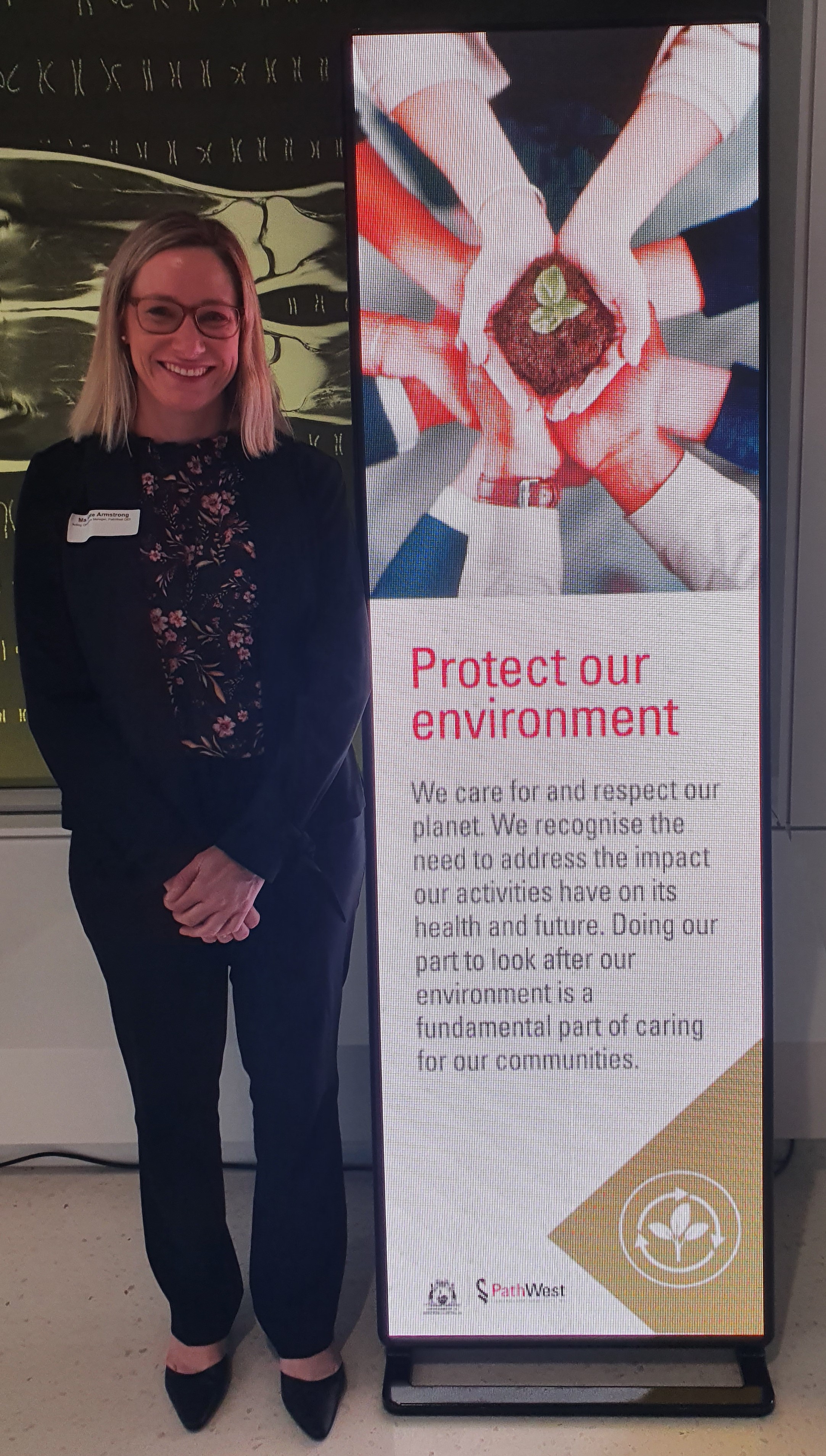 Kate Armstrong, Operations Manager of PathWest's QEII Network spoke about our "Protect our Environment" pillar. We care for and respect our planet. We recognise the need to address the impact our activities have on its health and future. Doing our part to look after our environment is a fundamental part of caring for our communities.
I am excited to be launching this next chapter of PathWest's story – each member of our Board and Executive is committed to working with all PathWest staff to achieve the vision and goals outlined in our Strategic Plan.

We will be featuring each pillar on our website in the coming weeks sharing the stories from the PathWest team members who brought the six strategic pillars of the Plan to life at the launch with the Minister for Health on Monday.
Chief Executive
Joe Boyle