Key accomplishments feature in 2020-2021 Annual Report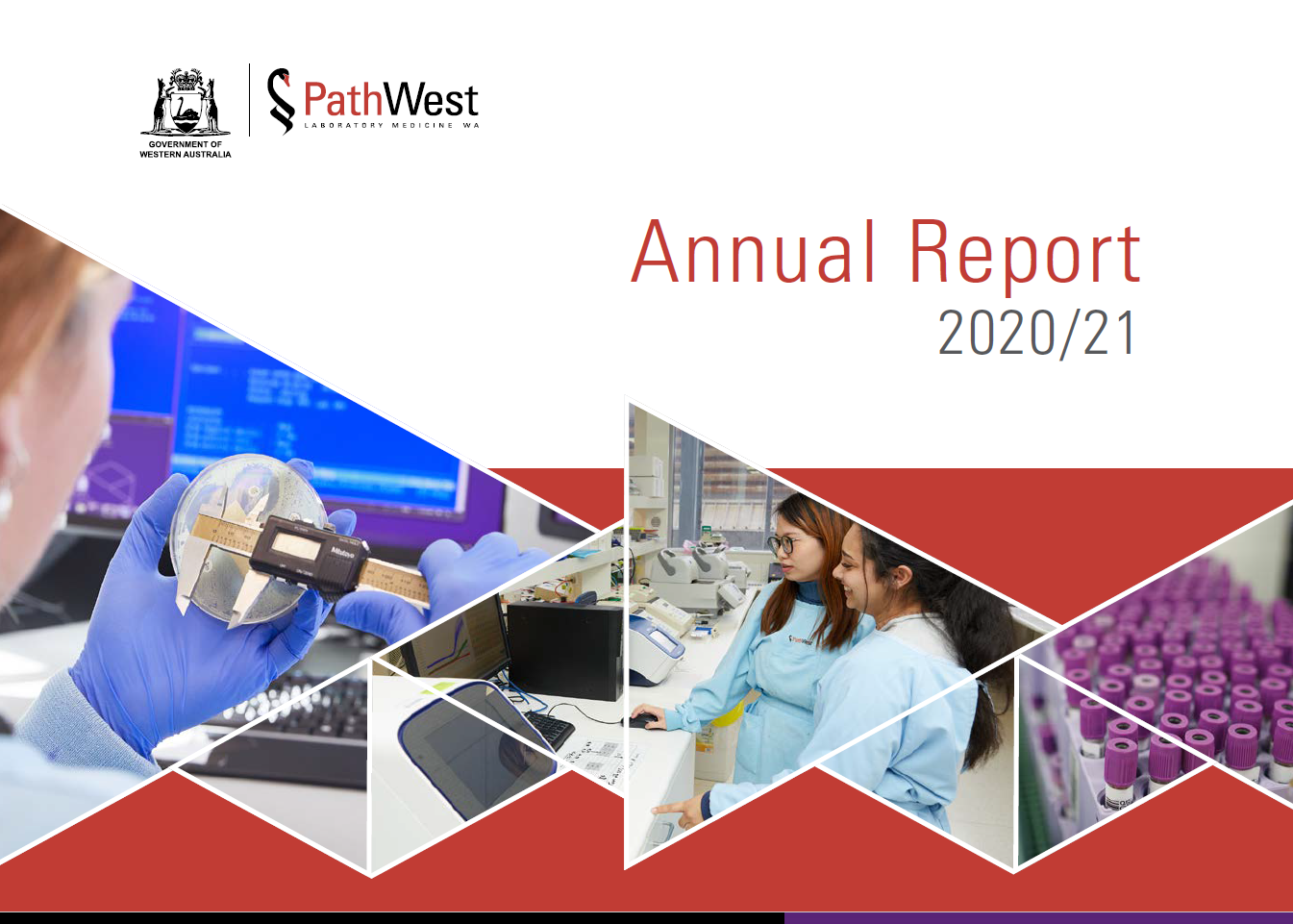 2020-2021 has been one of the most remarkable and challenging in PathWest's history.
A year in which we became the backbone of the response to the COVID-19 pandemic in Western Australia, providing results for more than 630,000 COVID-19 tests (now nearing 1 million!), delivering a rapid testing solution to remote regions, testing wastewater and coordinating specimen collection at border points and quarantine sites.

A year in which we instigated one of the single largest implementations of a Laboratory Information System (LIS) in the world to virtually the entire organisation, and in which we welcomed the appointment of the PathWest Board, a step that enables further development of our organisation.

Our 2020-2021 Annual Report demonstrates the great work going on across PathWest, the valuable role that we play, and the tremendous talent of our staff.

In addition to the great work of our pathology teams, our forensic biology and forensic pathology teams continue to contribute to our judicial system through our relationships and services to the WA Police Force and the State Coroner's office. They too have had a high profile year with their expert and highly commended involvement in well publicised court cases. Their expert work, spanning decades and scrutinised over many months, was of the highest standards and rightly recognised as such (see page 67).

I hope you enjoy reading through our Annual Report where we feature the key achievements of every discipline. When you see all of our triumphs encapsulated in the one document it really brings to the forefront the remarkable work achieved here at PathWest.

Thank you for your continued dedication and expertise to deliver the outstanding work you do that enables the successful outcomes described in this report.