It's the most wonderful time of the year!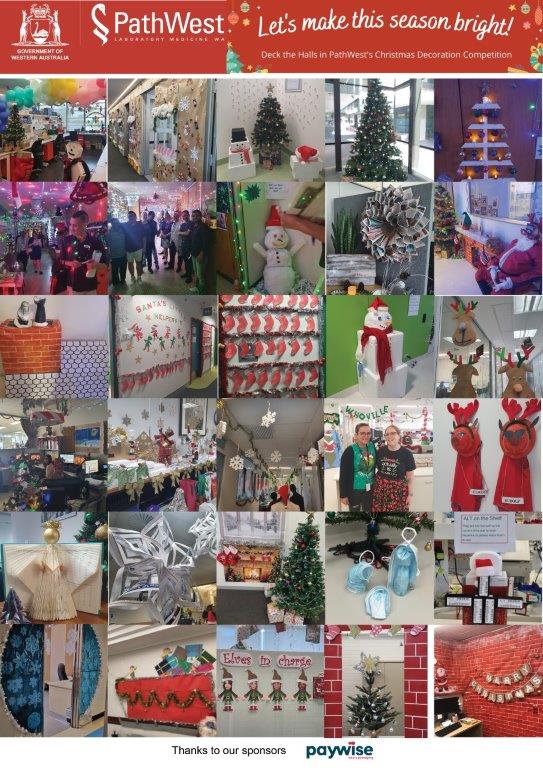 What fun and festivity PathWest staff have engaged in over the last few weeks working together to create fantastic entries into our PathWest Christmas Decoration Competition!
We were overwhelmed with interest and received thirty entries from throughout our sites and services. The judges managed to visit all entries within QEII Medical Centre and Fiona Stanley Hospital on Friday and assessed online entries from other areas that could not be attended on the day.
Everyone went above and beyond and created visual and sometimes interactive spectacles that quite honestly overawed our panel of judges.
Our judges rated each entry on originality/creativity, presentation and effort/participation. Without further ado the winners are:
1st place - FSH: Core Biochemistry (Santa's Workshop) – received a clear 10 in each judging criteria – this reward is not only for the scale and the effort but also the presentation and the way it was explained in character.
2nd place - QEII: Calibration and Instrumentation (Old Saint Nick Lane) – the effort that went in to their stunning light show and effects was awesome!
3rd place - Manjimup – Specimen Reception (Santa's Toy Workshop) was the stand out from the online entries, but also shout-outs to KEMH Biochemistry, Forensic Biology and Derby.
Special mention award to QEII: Customer Contact Centre (Natale Rustico by Triple C) for their beautiful sustainable decorations - the reason behind their decorations was beautifully explained and incredibly heart-warming, making us all reflect on the meaning of Christmas.
Thank you to our sponsors Paywise, who supplied our winning teams with hampers.
Overall the judges were impressed with the effort that was put into the initiative from all participating areas either from an innovation perspective (Chromatography Christmas from FSH HPLC/LCMS Biochemistry and Reindeer Anti-lers from QEII Immunology), from the amount of decoration undertaken (Gingerbread House from FSH Haematology, COVID Christmas from QEII PCR Molecular Diagnostics), the sensory experience of the display (Gingerbread House in QEII Surveillance Microbiology) and the sustainability / recycled angle notable from QEII Virus- Microbiology, KEMH Biochemistry and Secretaries office PP Block.
The whole exercise has been food for the soul and we sincerely hope everyone has felt uplifted either being involved in creating the displays and even just witnessing them every day.
Regardless of people's personal faith or background all staff seemed to get involved and a collegial effort was evident from the smallest to the largest displays.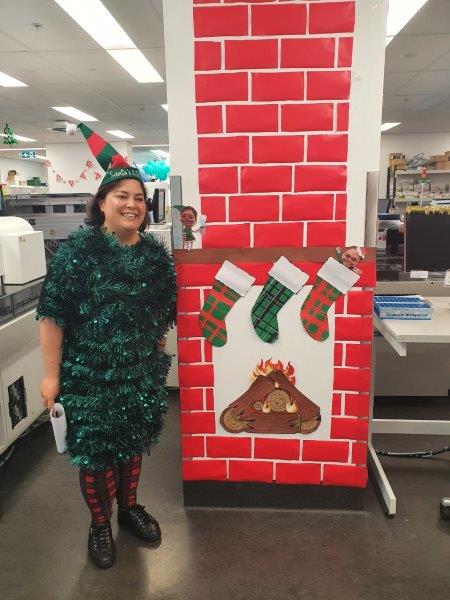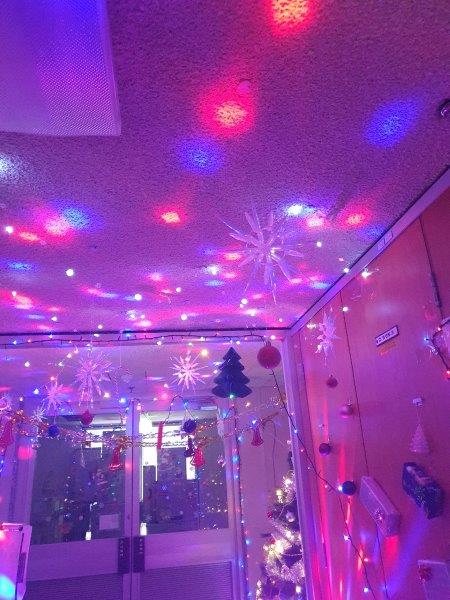 1st place - FSH: Core Biochemistry (Santa's Workshop) 2nd place - QEII: Calibration and Instrumentation (Old Saint Nick Lane)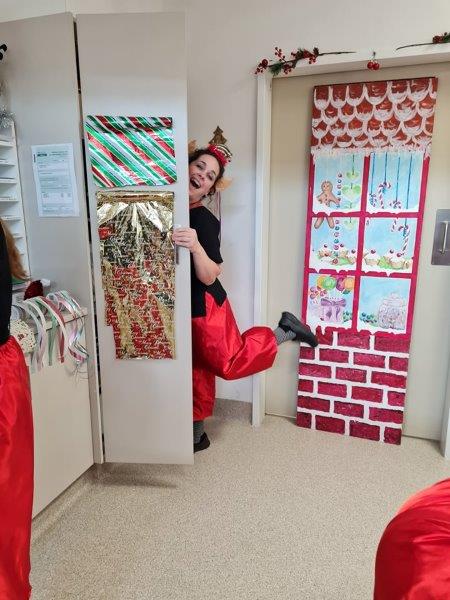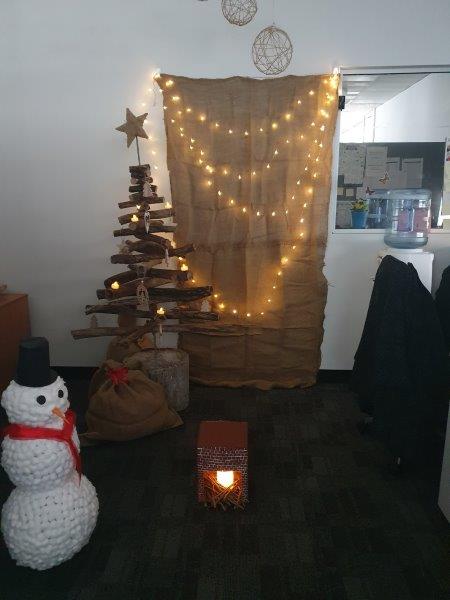 3rd place - Manjimup – Specimen Reception (Santa's Toy Workshop) Special mention award to QEII: Customer Contact Centre (Natale Rustico by Triple C)