Congratulations to our Employee of the Season - Djeran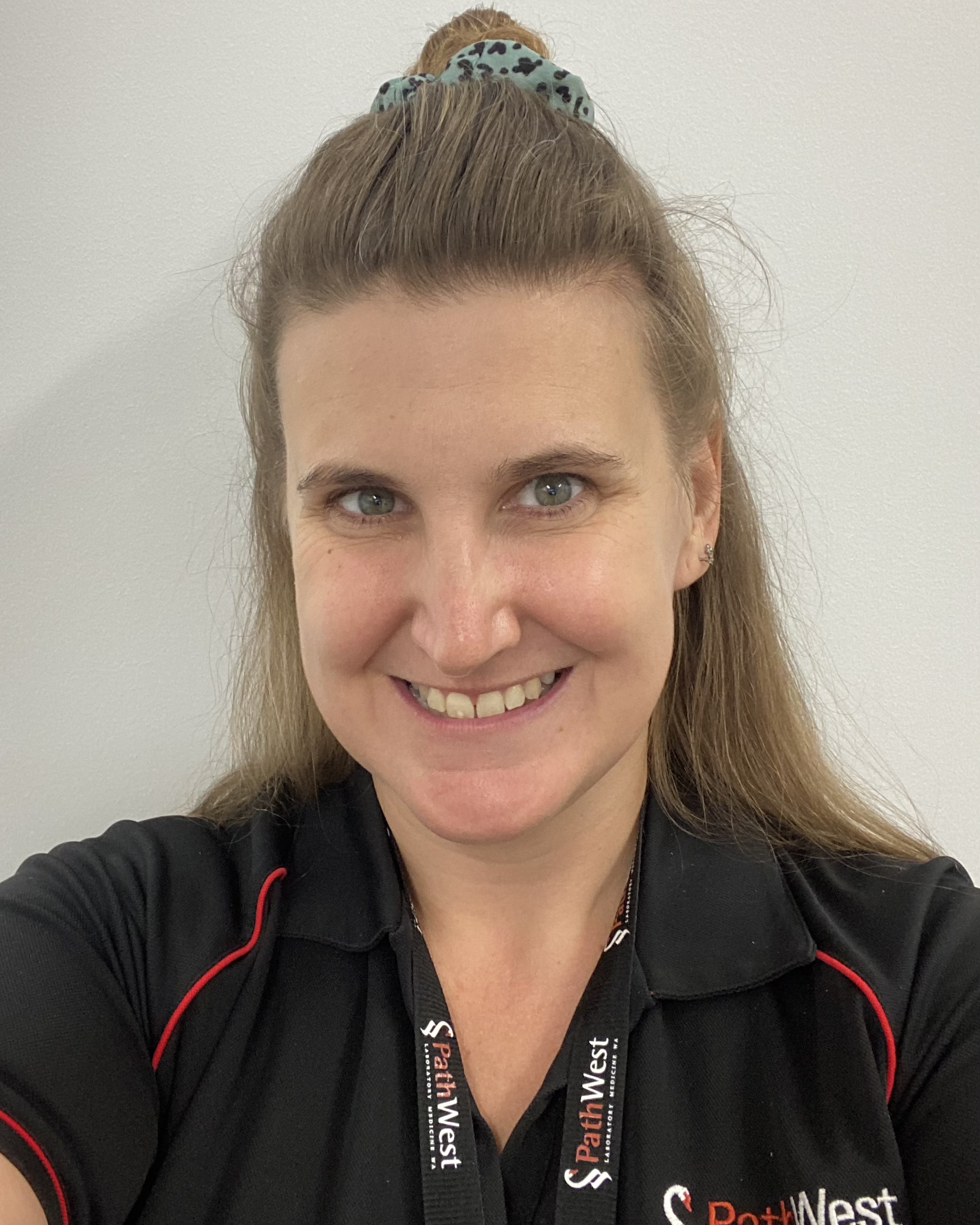 Congratulations to our Employee of the Season (Djeran) winner – Jane Moody, Administration Officer, PathWest Security, based at QEII.
Jane was nominated by a lab colleague for going above and beyond to ensure lab staff have access to PPE, hand sanitiser and clean gowns to perform their work safely. Jane also logs and follows up maintenance requests and generally ensures facilities are maintained and repaired as required. The nominator said; "She does all this with a smile and enthusiastic attitude at all times, often while juggling other priorities".
The panel of judges were impressed with Jane's care and concern for colleagues and ultimately patients, she is professional and ensures traceability and accountability is maintained at all time. She treats all internal and external customers with respect and "walks-the-walk when it comes to the PathWest values". This nomination is clear appreciation from laboratory staff and managers for Jane's hard work to support their business activities.
Well done Jane, you certainly live and work in alignment with the PathWest values and are a truly worthy winner of our Employee of the Season (Djeran – April-May). Congratulations!
Jane will receive a certificate and $150 voucher courtesy of our Staff Recognition Program sponsors Paywise and HESTA.