Congratulations to our Employee of the Season Bunuru 2023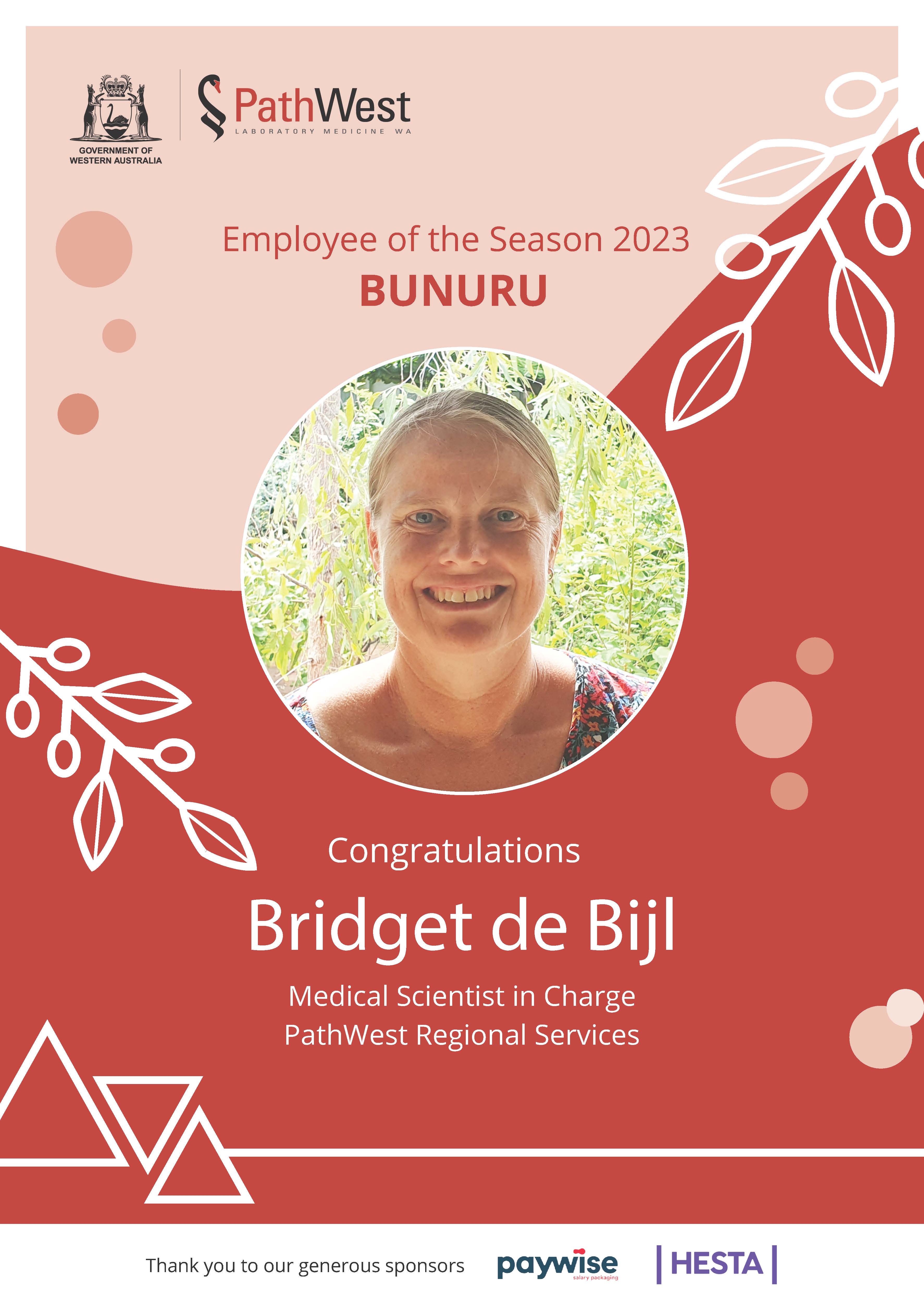 Congratulations to Medical Scientist in Charge, Bridget de Bijl from Regional Services for being awarded the Employee of the Season Bunuru (February - March).
Bridget has been with PathWest for 20 years carrying out multiple responsibilities. During the Laboratory Information System (LIS) rollout in the regions, she went above and beyond her normal duties, worked long hours and helped staff in every way she can with a smile.
One staff member said: 'Bridget makes you feel like it is never an inconvenience to help. She makes staff feel respected and valued. She has an amazing knowledge and will always get you an answer to the issue you are seeking help with.'
Bridget embodies the PathWest values in every way. She shows accountability and follows up on anything she doesn't have answers to straight away. She continues to develop her skills and find innovative solutions within PathWest. Her can-do attitude and willingness to step up when needed shows her high-level care and respect for her colleagues, patients and the community.
Congratulations Bridget! Thank you for your ongoing commitment and dedication in improving the health, wellbeing and safety of our communities demonstrating the PathWest values and making a difference every day.
Bridget will receive a certificate and $150 voucher courtesy of our Staff Recognition Program sponsors Paywise and HESTA.
Thank you to everyone who nominated for Bunuru.