International Women's Day Spotlight - Suzie Clews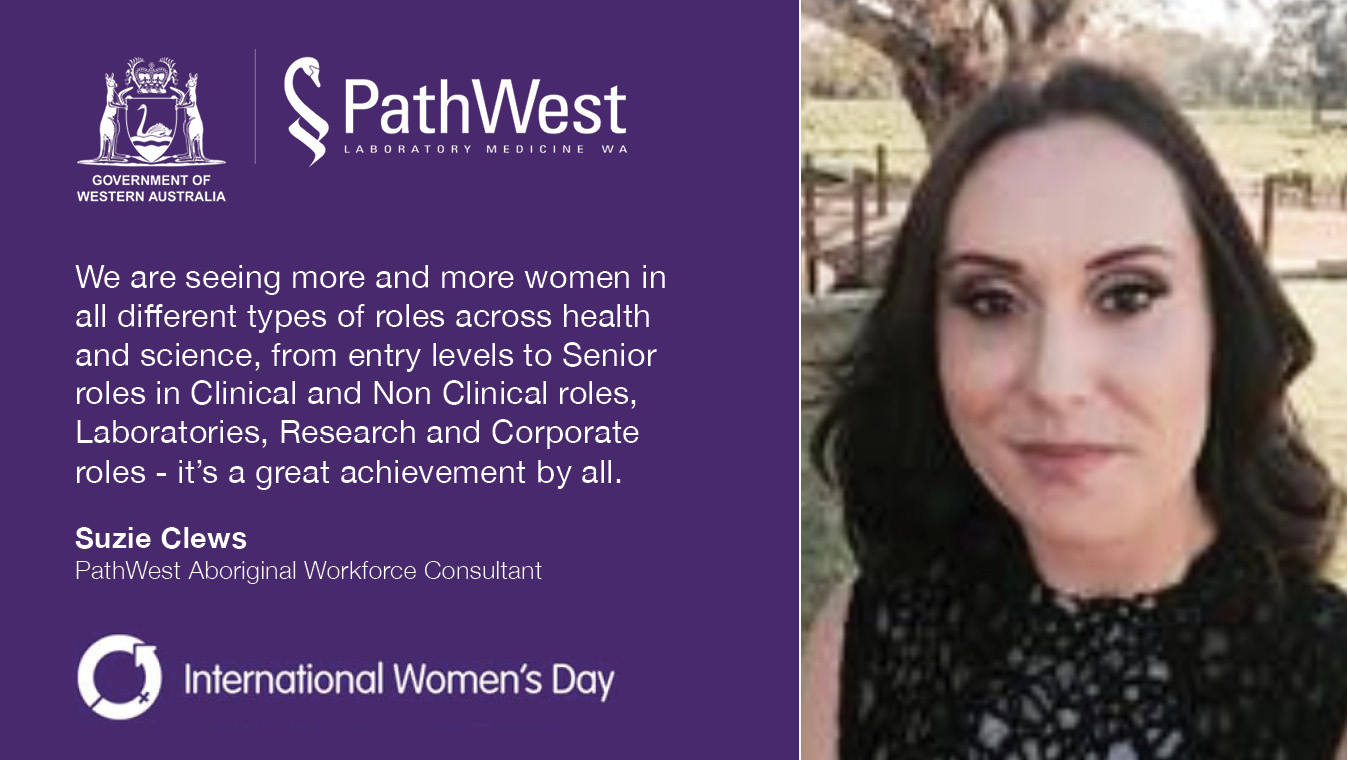 Today's International Women's Day Spotlight is Suzie Clews, PathWest Aboriginal Workforce Consultant.
In a world that is constantly changing, how have the roles and contributions of women in science or your profession or discipline evolved over the past few years?
We are seeing more and more women in all different type of roles across health and science, from entry levels to Senior roles in Clinical and Non-Clinical roles, Laboratories, Research and Corporate roles – it is a great achievement by all.
Has there been a shift in career paths women choose today compared to the past few decades?
Absolutely and it's wonderful to see.
What networks have you found helpful for building a supportive community of women in your profession or discipline?
Personal and professional networks and relationships have helped guide me in my career.
What advice would you give someone who is just starting out in your profession or discipline?
Work hard, be a team player, treat your co-workers with respect and enjoy your work.
What message would you like to share with women around the world on International Women's Day?
Have a lovely day, show gratitude every day and life live to the fullest!