International Women's Day Spotlight - Department of Clinical Biochemistry, Pharmacology and Toxicology, QEII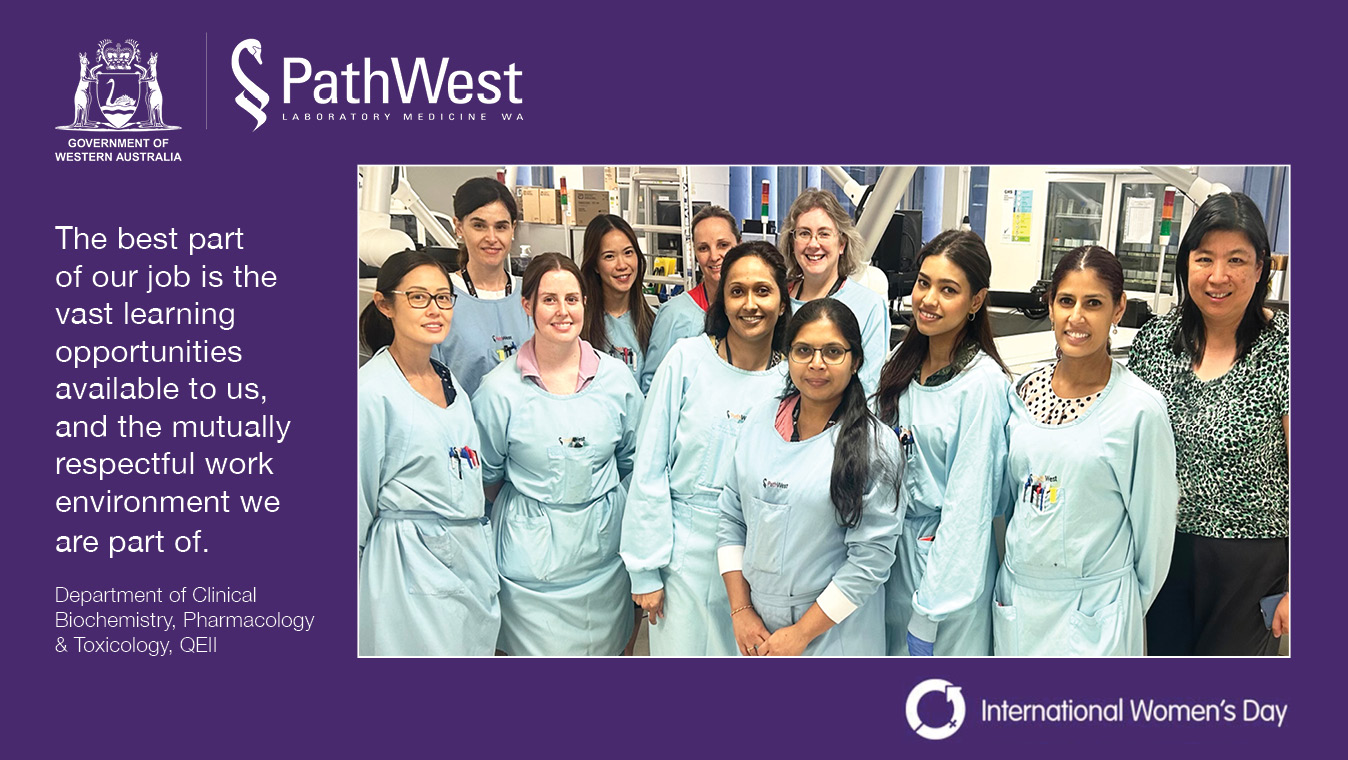 Thank you to Dr Ee Mun Lim, Dr Melissa Tanner and Dr Rhonda Maguire for the combined response from the Department of Clinical Biochemistry, Pharmacology and Toxicology, QEII.
There were no consultant female Chemical Pathologists working in Western Australia prior to 1995. We now represent ~47% of the Chemical Pathologist workforce in this state.

Women have traditionally been attracted to the clinical aspects of Chemical Pathology, with many undertakings join physician training. More recently more of us are expanding our roles into management, with both current Heads of Department at PathWest being female. Four of our five P4 scientists are women. There are more women interested in taking up leadership roles as we believe in what we can achieve. Women are empowered to voice their opinions in the environment of "speak up culture".

We are very lucky in Chemical Pathology to have a strong collaborative working relationship with other female Endocrinologists in WA. We are encouraged to take on leadership responsibilities, supportive to each other and yet, having a family working environment eg. attending school assemblies and sporting carnivals.

We would thoroughly recommend a career in Pathology to young women considering their career options. The best part of our job is the vast learning opportunities available to us, and the mutually respectful work environment we are part of. Go for it if you love the job, take advantage of every opportunity and make every effort to foster a happy, collaborative workplace.

It is difficult to find a balance between work and family and it is up to individuals to determine what that is. It is important to learn to prioritise, realise and accept that we cannot do it all without help and supportive family members.