International Women's Day Spotlight - Department of Forensic Biology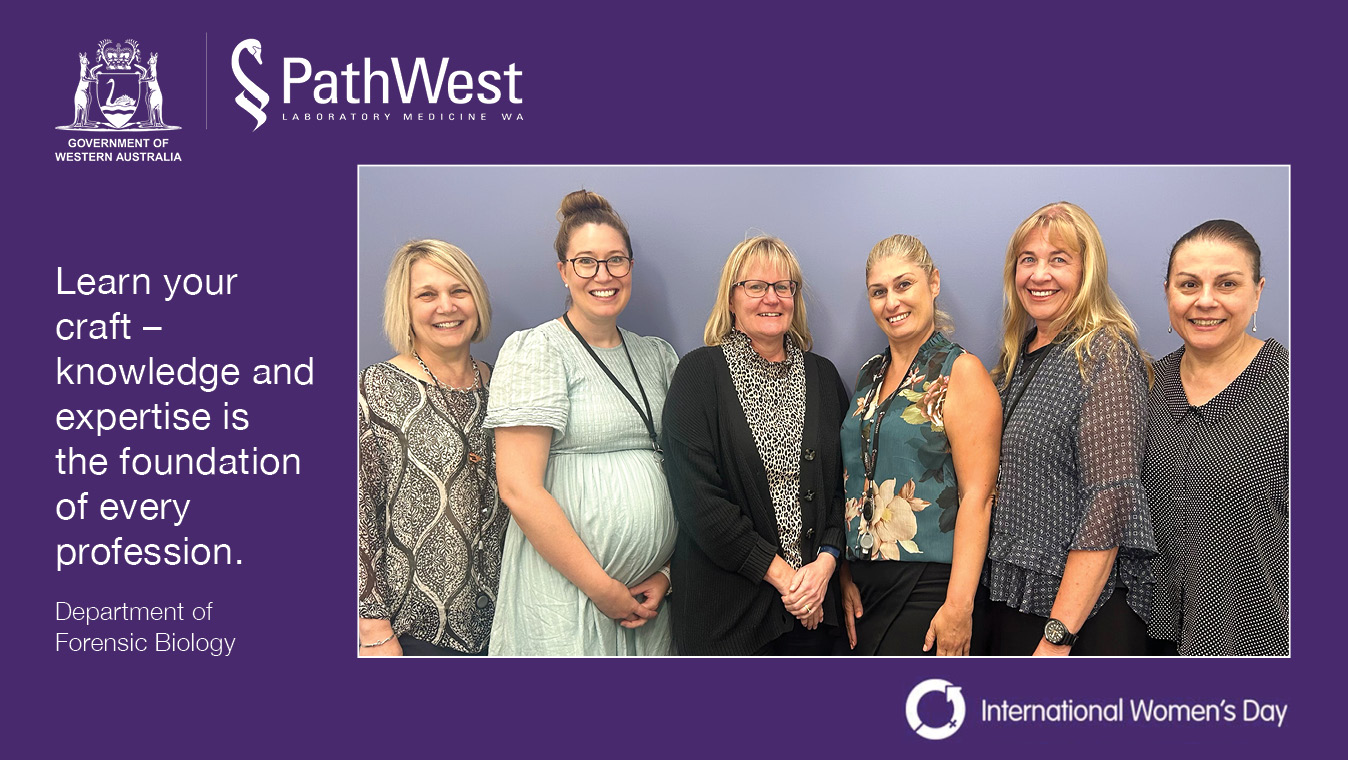 Today's International Women's Day Spotlight is PathWest Department of Forensic Biology.
In a world that is constantly changing, how have the roles and contributions of women in science or your profession or discipline evolved over the past few years?
Biological sciences have typically been dominated by women in scientific positions. However, the number of women in managerial positions has increased, resulting in a greater balance of ideas and strategic directives designed to maximise efficiency and quality, whilst maintaining balance between scientific and commercial requirements.
Has there been a shift in career paths women choose today compared to the past few decades?
There are no boundaries with regards to women choosing a career path that aligns with their strengths and interests in comparison to historical constraints.
What networks have you found helpful for building a supportive community of women in your profession or discipline?
Being part of the Engender Change initiative which aims to transform diversity and inclusion culture in the broader forensic community through leadership.
Surrounding yourself with great mentors in your field. Getting advice, direction and positive guidance from great female role models in the profession to fulfil your aspirations.
In addition to strong support networks, a supportive and flexible workplace is essential.
What advice would you give someone who is just starting out in your profession or discipline?
Learn your craft – knowledge and expertise is the foundation of every profession. Don't be afraid to question historical practices and always back your stance with evidence.
What message would you like to share with women around the world?
Balancing family, social and career aspirations is possible with strong support networks.